Moment side chick and wife fight at airport as they welcome husband from U.S. (Video)
---
A video making rounds on social media  show the moment the wife of a U.S. returnee crosses path with the husband's side chick.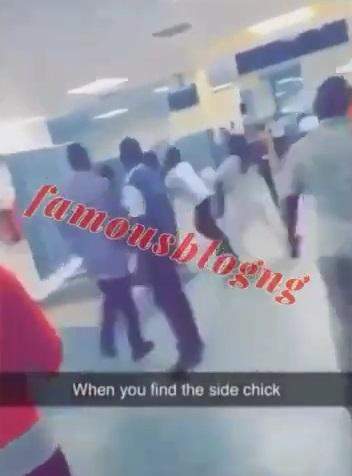 The two lovers fought one on one like wrestlers at the Murtala Muhammad international airport in Lagos during what was supposed to be a warm welcome.
The fight which started as an exchange of words turned serious when both parties went physical and engaged in a fistfight causing a scene at the airport.
Watch the video below …
🎵 Want Latest Songs? Click HERE


©2020 - 2021, Developed By Codetechinix
---
---
---
---
Do you want latest songs? CLICK HERE!
---
🎵 Trending Songs Right Now